Issue: March-April 2016

Susan G. Komen Oregon & SW Washington's priorities include education, screening and diagnostic services, survivor/forever fighter assistance during and after treatment, and advocacy and resources for breast health services and patient rights, and provides funding for local, cutting-edge research.


A LETTER FROM OUR CEO


This year, our 25th anniversary, is off to a great start and we have some great news!

As we serve our local communities, it is with an energized commitment to addressing this disease and specific breast health disparities. Our team is more focused than ever on programs which help with early detection, survivor and fighter support, advocacy, as well as, improvements to breast cancer treatment through research.


Our board of directors continues to grow with influential members of the community who have the expertise, talent, and time to help us charter our vision for the next decade.
The African American Initiative Advisory Council, recently assembled, is eager to address the significant health disparities facing the community, by developing a project to attack the disproportionately high incidence and death rates.
We will host our first summer event series, Row for the Cure on July 24, and Stand Up Paddleboard with a date to be determined. It is sure to be great fun on the water, camaraderie with friends and family, and some fun exercise!
Our team is also preparing to host its first education conference and lunch for survivors, fighters, their loved ones and healthcare providers in Eugene on October 29.
As you read this newsletter, it is because of partners like you who make Komen's new and existing services, projects, and events available for individuals throughout Oregon and Southwest Washington. We are so very grateful to you!

Together, let's celebrate the notable progress in our collective fight against breast cancer, and continue to raise critical resources for our work in the coming months and beyond!

Best Wishes,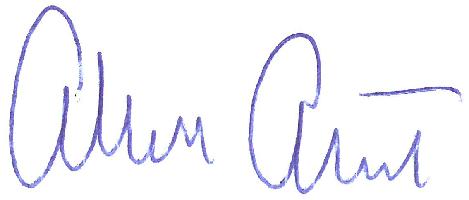 Andrew Asato
Chief Executive Officer


---
NEW DIRECTORS


Important voices are joining the leadership at Komen, adding diversity to our decision-making. Rhonda Fenrich, J.D. from Fenrich & Gallagher, P.C. and Desiree Hamilton, Vice President of Hamilton events, Inc. have joined our Board of Directors. Welcome!


NEW AMBASSADOR BOARD



We are excited to share our newest group of advocates at Komen Oregon and SW Washington – the Ambassador Board! The Ambassador Board is group of young professionals, from every walk of life, who came together because they have a desire to support their community and/or have been affected by breast cancer.


COMMUNITY PROGRAMS



Familias en Accion, a 2015 Komen Diversity Partner recipient, has been instrumental in providing patient navigation support to Latinas diagnosed with breast cancer in the Portland metro area. Patient navigators work individually with clients and their families to help them understand the cancer diagnosis and treatment; assess and help overcome barriers to care; and connect them with any needed services. While they work with all Latinas in the region, Familias en Accion has been an indispensable partner in Komen's Latina Initiative.


ADVOCACY



Komen is excited to be a partner of Answer2Cancer, taking place on Saturday, April 23, at the DoubleTree by Hilton Portland. This free all-day event aims to help cancer patients and their support network with information on all things cancer: treatment protocols, survivorship planning, finances, health plan coordination, intimacy, exercise, nutrition, etc.


LUNCH FOR THE CURE



The Lunch for the Cure, on April 21, 2016, brings together business and community leaders who recognize the importance of investing in saving lives and moving closer to a cure for breast cancer. The 10th anniversary will feature Nelson Farris, longest tenured employee at Nike, with a very personal breast cancer story. Check out these incredible auction packages! Learn more>>


ROW FOR THE CURE

Row for the Cure, July 24, 2016 | Vancouver, WA

Row for the Cure is an unusual regatta which includes all human powered watercraft. In its 23rd year, over 400 participants and their families and friends join together to raise breast cancer awareness and fuel the work of Susan G. Komen Oregon & SW Washington. People from across the Northwest participate in a variety of water craft including racing shells, dragon boats, outrigger canoes and kayaks.
RACE FOR THE CURE



Register for the 25th anniversary of the Portland Race for the Cure on September 18, 2016. Prices will never be lower! New competitive 10k chip-timed run and limited commemorative tech. shirts! Register today and save!


SURVIVOR/FOREVER FIGHTER PROFILE



Jessica Sousa (Canby, OR) shares her experience with breast cancer and how the Komen Access to Treatment Program helped during one of her greatest times of need. Read more


BREAST CANCER ISSUES CONFERENCE



More than 450 participants gathered at the Regional Breast Cancer Issues Conference on March 5, 2016 and attended statewide through three simulcast locations. In addition to wonderful educational sessions, the conference featured Keynote Annie Parker, academic research poster sessions (new this year), fun portraits (see them here)and community exhibitors. Mark your calendars for next year's Breast Cancer Issues Conference on March 11, 2017!


CELEBRATE FOR A CURE



We were honored to recognize volunteers, community partners and donors at the 2016 Celebrate for the Cure event on February 3. More than 120 people attended to celebrate our work together. Without the generous time, talent, and treasure of you, we could not do this important work! The 2016 Award recipients include:

• Community Partner: Familias en Accion
• Corporate Foundation Partner: Kaiser Permanente NW
• Strength of Many: Worship in Pink Ambassadors
• Race for the Cure: Rhonda Fenrich & the Rack Pack
• Survivor of the Year: Toni Mountain
• Promise of One: Tina Foster

VOLUNTEER


Race Volunteer sign-up opens on April 1, 2016! From distribution of posters in July to sorting t-shirts in August to Race weekend festivities, we love the help of volunteers! Have a group that would like to help - let us know. Interested in an Race internship? Want to learn what it takes to put on Race? We are looking now! Email us at volunteer@komenoregon.org.

EMERGENCE



Renowned artist, Jerry Venditti, partners with Susan G. Komen Oregon & SW Washington in celebration of its upcoming 25th anniversary. This original, one of a kind, painting will be part of a special auction at Lunch for the Cure, and giclee prints are available for purchase here>>

COMMUNITY PARTNERS



BIG THANKS to Compass Oncology and Portland Winterhawks for providing such a wonderful opportunity and items to bring breast cancer awareness and raise funds at Pink the Rink! We had a great time connecting with current supporters and sharing stories with new friends as well!